I went to the CKY show in Baltimore on Saturday night and the guys put on an amazing performance!! It turned out to be a really awesome night because before the show, I got to go to a special meet and greet and got to hang out with CKY for about a half an hour. Before I left, Chad (the guitarist) was talking to me and CKY's sound guy about where to put me since I'm on crutches. Chad suggeseted the side of the stage and that's where I got to watch CKY perform that night! I also got to meet Rake Yohn at the show and he was standing next to me backstage. A lot of the pictures that I took weren't that great because I couldn't see their faces or anything, so I am posting the ones of me and the guys and my autographs.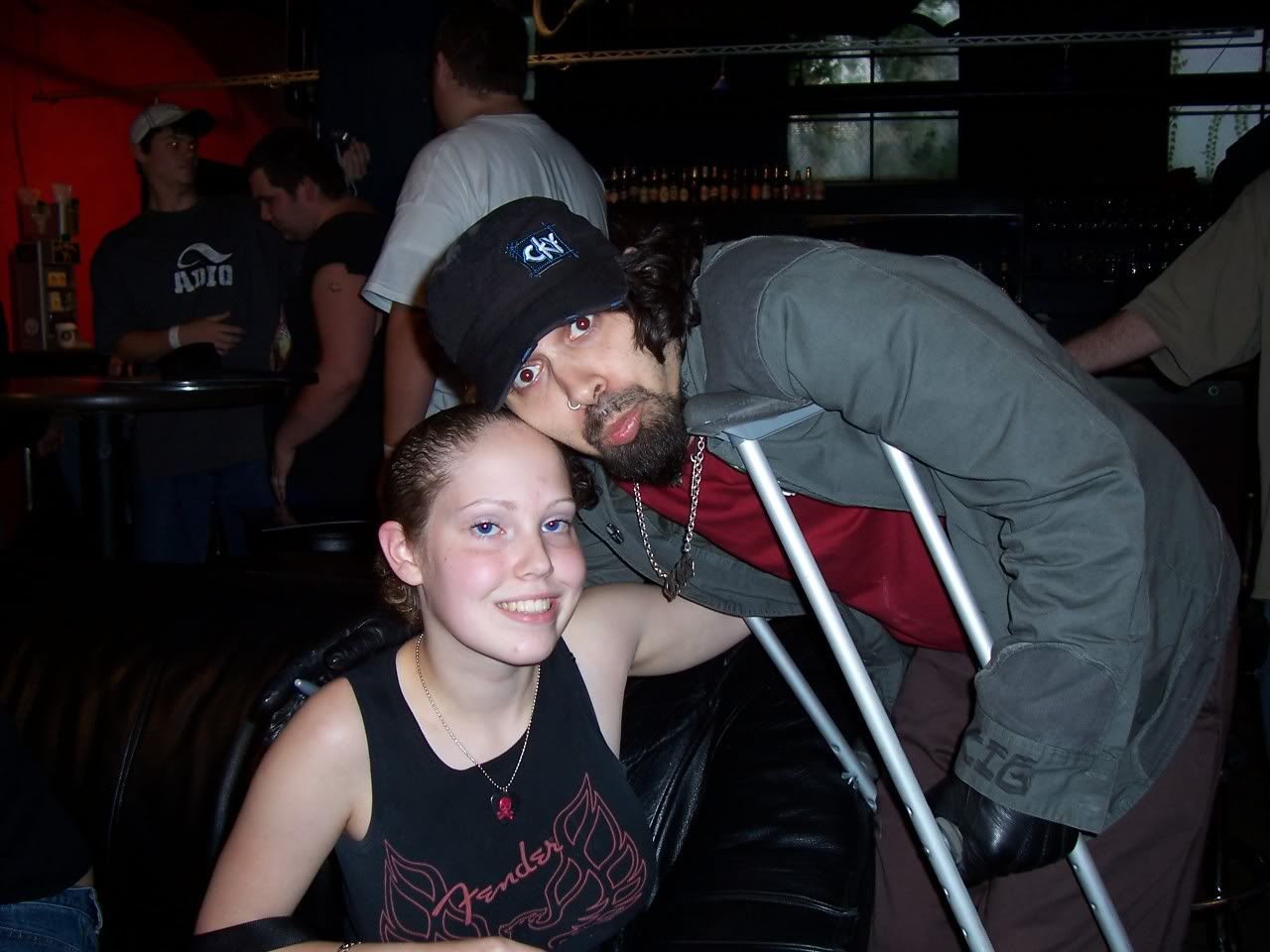 Me and Chad Ginsburg. Chad was playing around with my crutches lol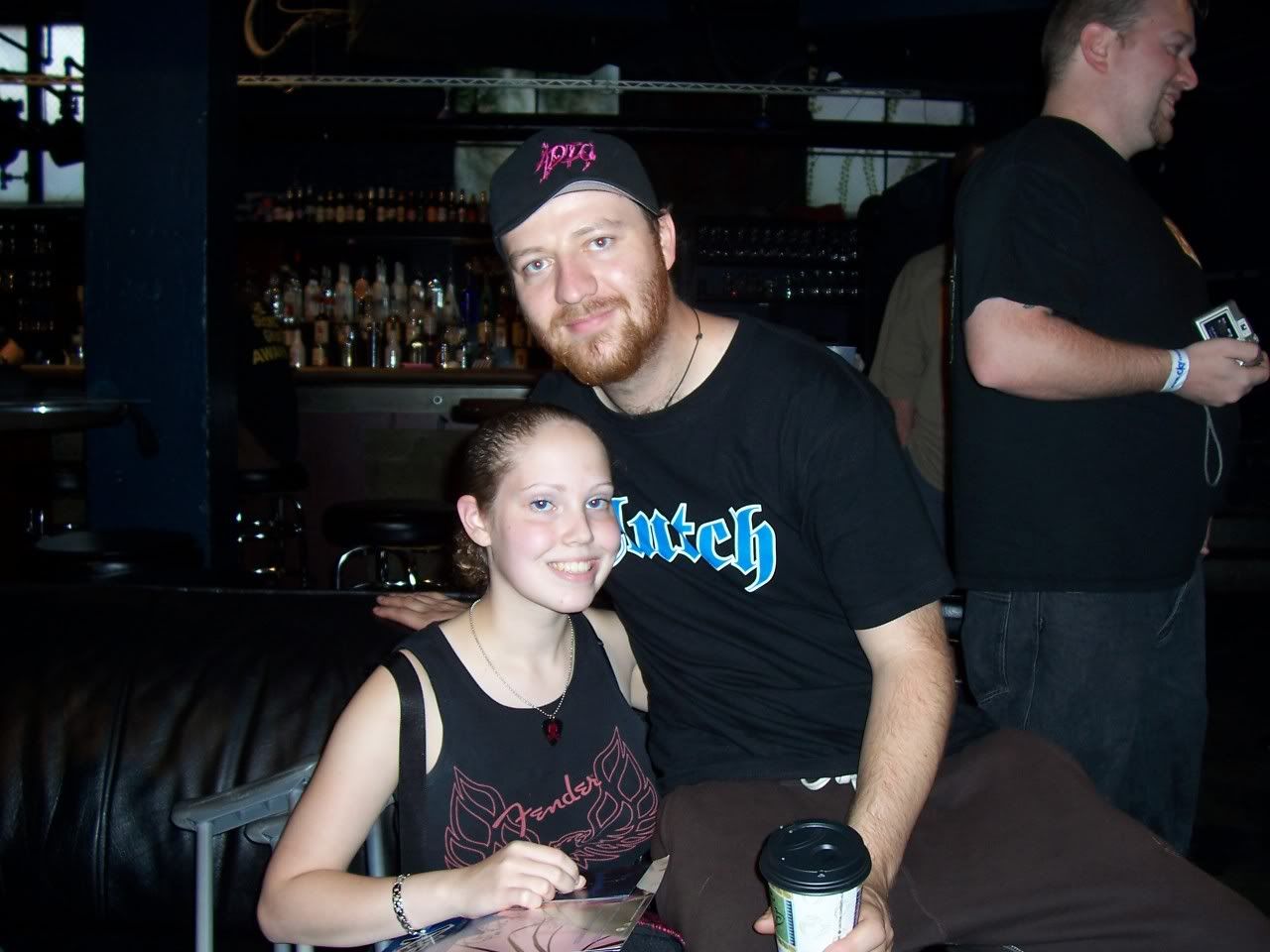 Me and Jess Margera
Me and Deron Miller. Their new guitarist, Matt is pointing in the background lol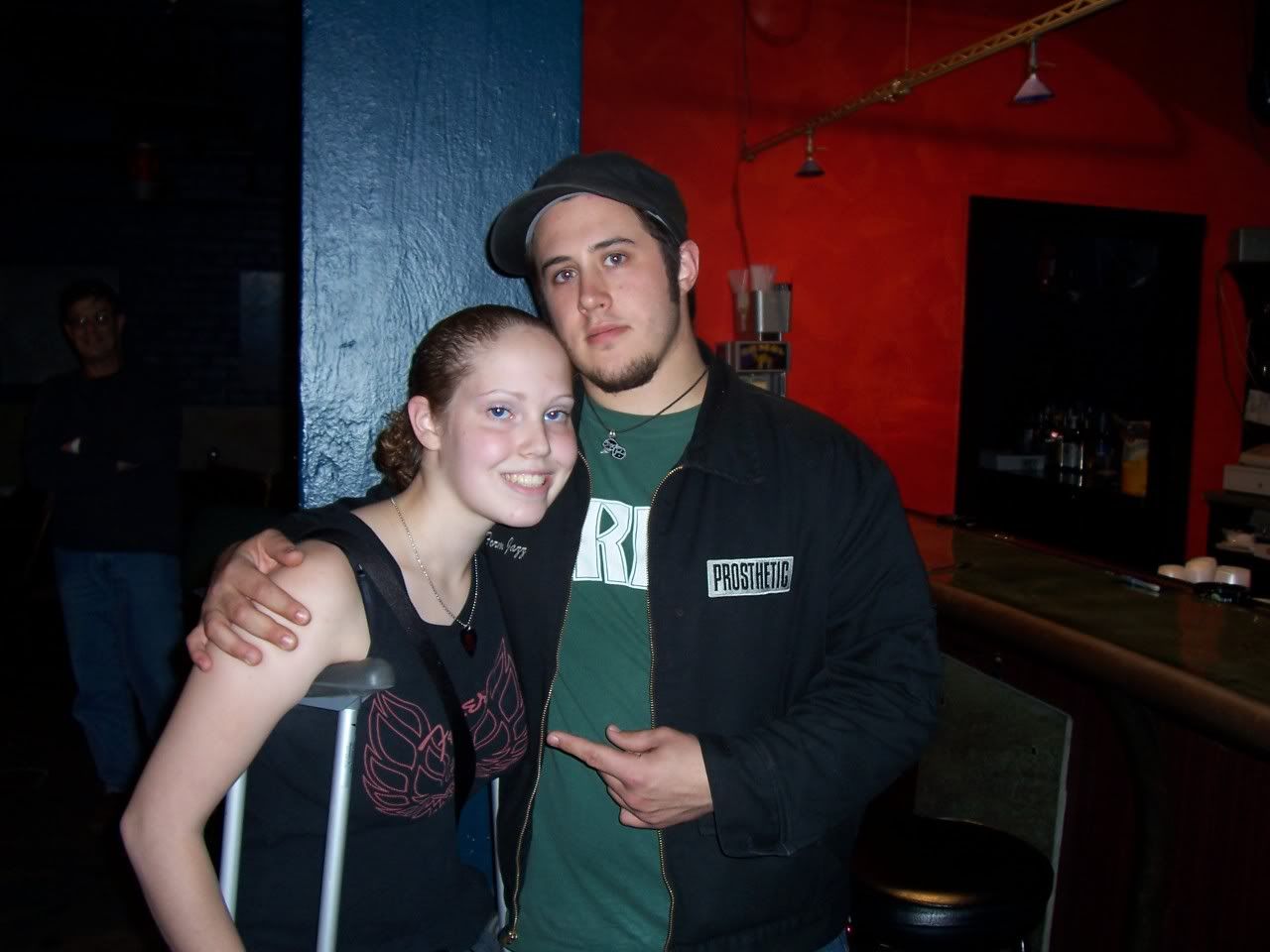 Me and CKY's new bassist, Matt Deis. Matt is so adorable! He talked to me a lot throughout the night. A photographer was walking around with him before the show started and Matt came over and put his arm around me and we started talking and the guy got a picture. When the meet and greet was over, all of the guys gave me a hug goodbye and Matt kissed my cheek :-)
From left to right: Matt Deis, Chad Ginsburg, Me, Jess Margera, and Deron Miller. Chad offered to carry me over for this picture since I set my crutches down. Matt held out his hand and Chad grabbed my waist lol.
Me and Rake Yohn.
Signed CKY poster.
Rake Yohn's autograph.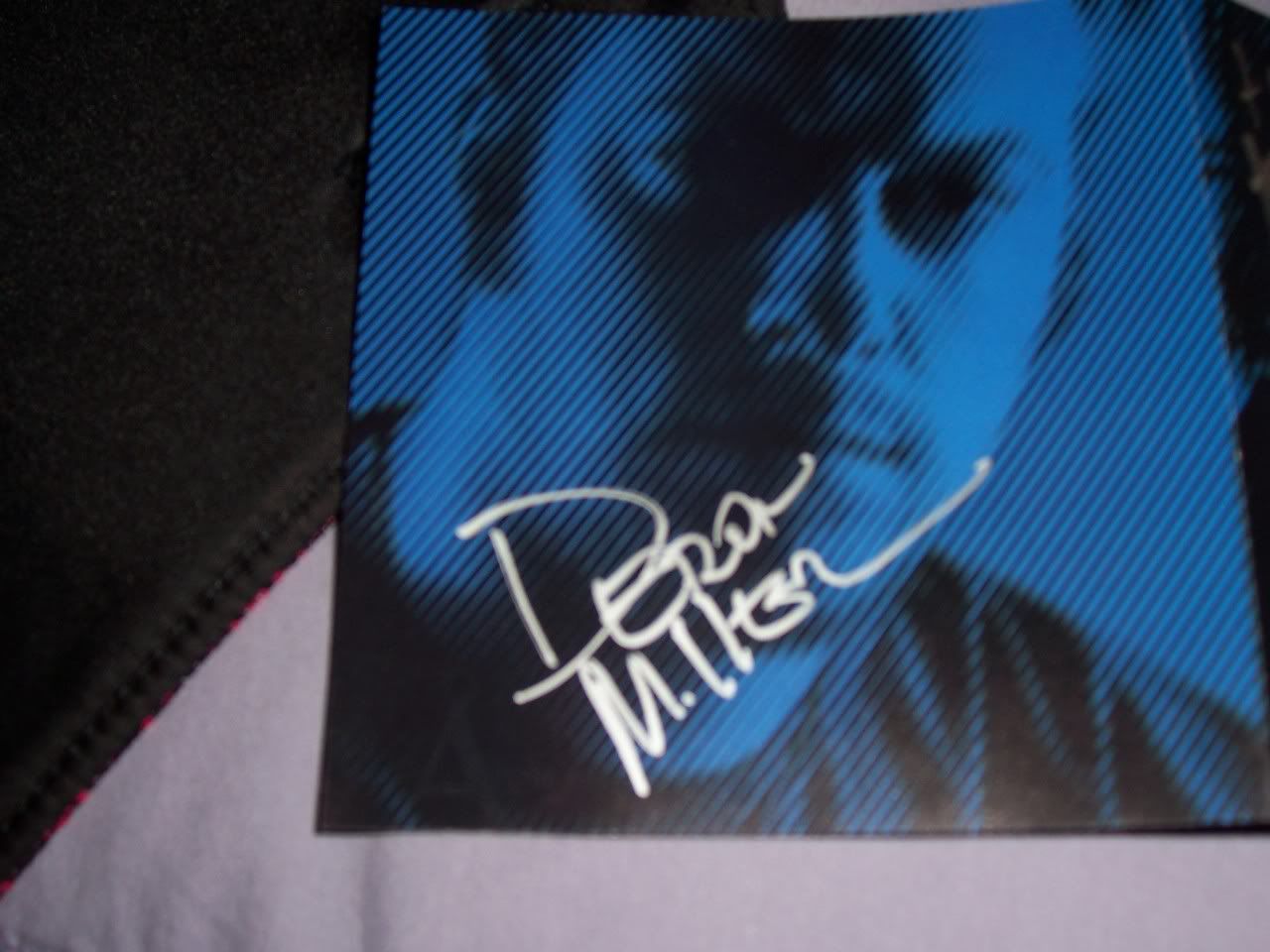 Deron Miller
Chad Ginsburg
Jess Margera
Matt Deis
Autographed drumstick from Jess Margera.